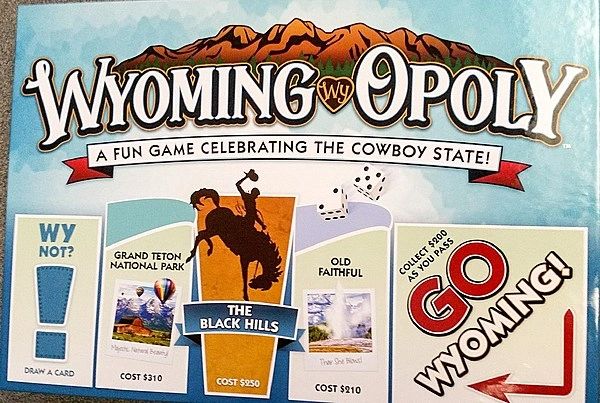 Wyoming-Opoloy
Looking for a fun way to experience the Cowboy State? 
Buy your favorite Wyoming properties, increase your rent by collecting Small Towns and trading them in for Big Cities. Sound easy? Well, add in some snowfall, mountain biking and a three day epic lift ticket and it gets a little more difficult and a lot more fun! 
You may soon be the Governor of Wyoming… or out of the game for eating too many bison burgers! THIS IS BIG WYOMING... AND IT'S YOUR ROLL!