We Are One Family: Polish Immigration to Sheridan County, Wyoming, 1890-1950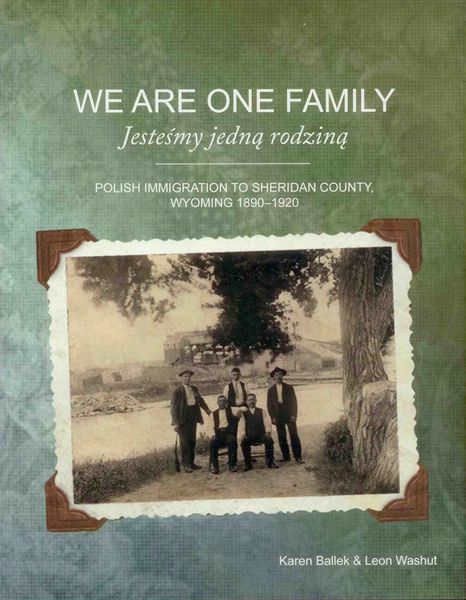 We Are One Family: Polish Immigration to Sheridan County, Wyoming, 1890-1950
Written by Karen Ballek and Leon Washut, grandchildren of ethnic Poles who settled in Sheridan County, Wyoming, We Are One Family began as a search for family history and expanded into a broader study on immigration of Poles to northern Wyoming.
From the back cover:
"Ethnic Poles immigrated to Sheridan County, Wyoming, between 1890 and 1920. Many were Polish Górale (highlanders) who came from villages that dotted the mountains and foothills of the Carpathian Mountains. After arriving in Sheridan County, these immigrants initially settled in the mining camps north of Sheridan, where they found life near the Bighorns reminiscent of the mountain valleys they had left behind. And although they adapted to a new life, deeply held beliefs and traditions from their rural Polish culture became firmly rooted in Sheridan County. The stories of the immigrants' villages in the old country, their journeys to America, and how they built a new life in Wyoming are tributes to strength, character, and the triumph of survival."