Oct. 19 Living History: Women of Distinction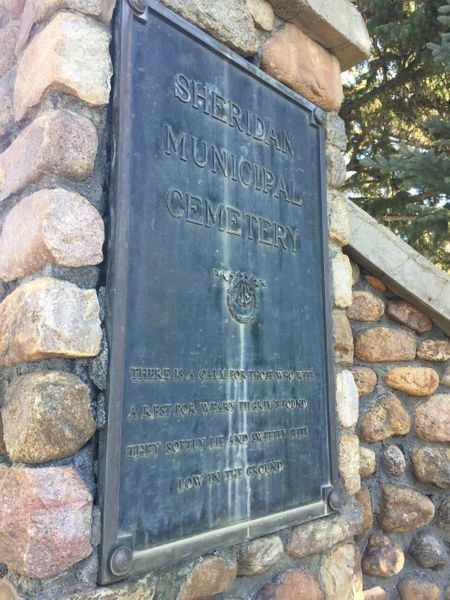 Oct. 19 Living History: Women of Distinction
Join our team of experts for guided tours of the Sheridan Municipal Cemetery as you embark to meet the women of Sheridan's past. Our one, and only, Living History tour will introduce you to unique women from Sheridan's past like Elsa Spear Byron and Pearl Logan. Don't miss out on these characters and others! This tour is limited to 30 people and starts at 7pm. 
Please dress for the weather and bring a bottle of water. Tours should be considered on unless you receive a call from the museum. 
Each tour will be approximately 1.5 hours long. The tour will begin at the old gate/front entrance to the cemetery. Participants will be walking or standing for most of the time. Please wear appropriate clothing for the weather. In the event a tour is cancelled due to poor weather, please call the Museum to arrange for a different tour time, if possible.
For other questions, please call the Museum at 307-675-1150.